A White Hat Link Building Agency
We build backlinks That Grow Your Organic Search Traffic.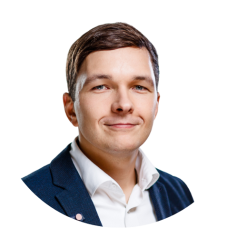 I've been an affiliate marketer since 2013 and found that the part that I enjoy the most about this business is link building. Link building is also something I see so many people struggle with.
So I decided to follow my passion and fill a gap in the market by offering a link building service where my core aim is to actually get my clients the rankings they desire.
We really care about our customers results
Why do they trust and like us
" Amazing SEO Experts with a comprehensive strategy to build our search engine rankings.
These guys know their stuff and helped us build our brand with some great offsite SEO strategies. We saw our domain reputation improve, backlinks grow, and top search results start to come in.
I recommend Gert and his team to anyone looking to build the reputation of their brand and site."
Eric J
Trustpilot.com review
"10/10 - The only resource I need for SEO.
The team at Batlinks strategised and executed on our SEO efforts. I feel that their entire team is an extension of our team and they are all driven to help us achieve our goals. Very knowledgeable and friendly, I am continuing to work with them."
Tomas McKinless
Trustpilot.com review
"Great work and trustworthy!
Gert has been doing a great job for us building good quality back links for our website. Not only that, he shares valuable knowledge on SEO with me throughout the process and we are now seeing excellent results because of him. I would definitely recommend his services!"
Kyler L
Trustpilot.com review
"Gert is very knowledgeable in SEO.
Gert is very knowledgeable in SEO, reliable on his projects and he is a great contributor to our team. Would recommend!"
Kneo Inn
Trustpilot.com review