Do you know the specific pages of your site you'd like to rank higher with?
In most cases, the main bottleneck keeping you from ranking in the top 3, is backlinks. 
On this page we'll offer different backlink packages for you to choose from – either 3, 5 or 10 links.
You also get to choose either link insertions or guest post packages. 
Oh, and btw, these links do work, see our client results for some examples of what we've achieved for our own projects and some of our clients.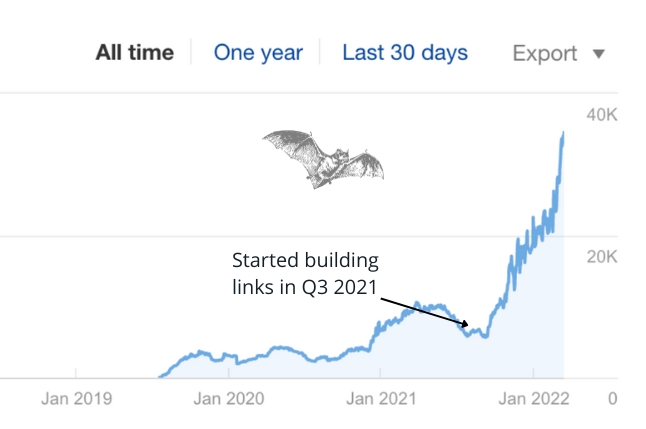 #2 Furniture E-Commerce niche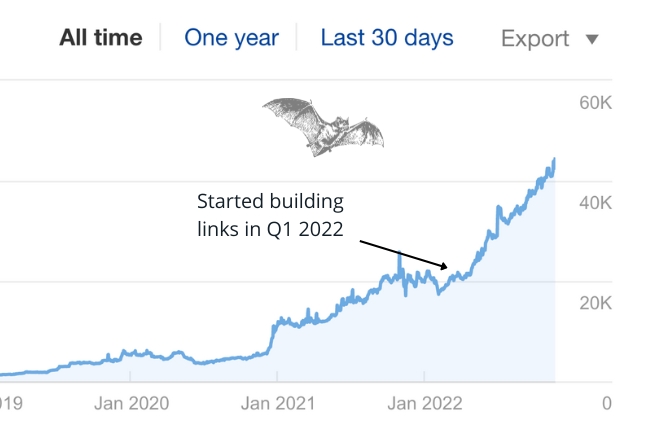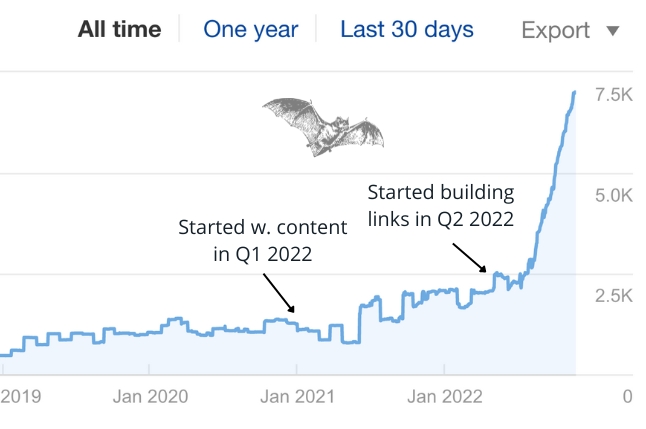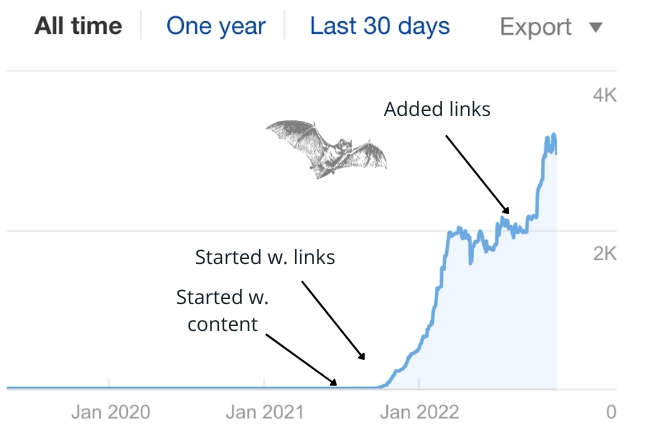 #5 Data analytics SAAS niche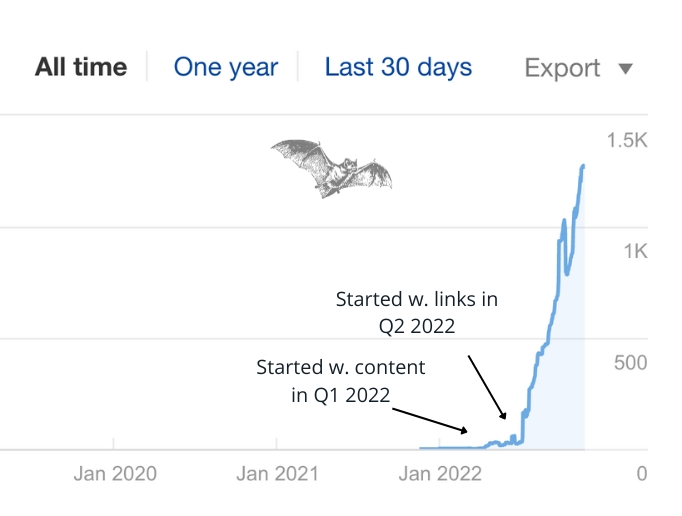 What Makes Our Links Unique?
#1 The links have relevant organic traffic going to them
This is important, because if Google is respecting the site to rank for terms that are related to your niche, that's a strong signal that the link will likely help your site to rank. 
#2 Organic traffic value of at least $1,000 in addition to organic traffic of at least 1,000. 
Organic traffic value is much more difficult to achieve than organic traffic. This is because the former means that the linking site needs to rank for commercially relevant terms. 
#3 The links will actually work and increase your organic traffic. 
Backlink Quality Criteria for All Links
PRICING of our Backlink Packages
Link Insertions / Niche Edits
Link insertions are links that are placed into already existing, relevant articles. These articles are already indexed and aged on Google and some of them have links going to them, making the link even more powerful.
Guest posts are newly created articles where we place a natural link into an article. The article is relevant to your site, while also being relevant to the linking site. 
FAQ Regarding our Backlink Packages
Have a question that wasn't answered here?

Drop us a message here and we'll get back to you shortly.