You've started your company and have an awesome product and a motivated team. You've taken the time to set up a website that directs people to your business.
Now you sit back and watch the money roll in as people place those online orders. All that's left to do is plan that summer vacation you've been longing for, right?
Wrong!
It doesn't matter how fantastic your business plan is, without good SEO practices, your company website won't have a good Search Engine Results Page (SERP) ranking. If people don't see you in search, they can't buy your product or service. And getting seen in search takes time.
How long does SEO take?
To see significant results, expect to wait 6 months or more.
Established websites can expect to see SEO results within a few months. That's because there's a foundation to build from. With a solid SEO strategy, those websites can be tweaked to gain a higher SERP ranking.
New websites, however, have more of a challenge. They need to establish some authority and become known by Google as websites that add value to the person behind the keyboard, punching in words in a search.
These new sites can expect to wait anywhere from 6 to 18 months to see significant results.
Why does SEO take so long?
Firstly, you're not the only one with a fantastic site…

Screenshot from Firstsiteguide.com
That's right, for every 4 people in the world, there's a website. SEO results take a long time because there's a lot of competition. And this directly impacts website traffic.
You need to make your website stand out to your audience and Google.
Google uses web crawling software, often referred to as Google bots, (2) to gather web page information that helps them index their SERP.
Think of these bots as mapmakers. They're sent out to explore the land of the World Wide Web, taking note of the most important features and marking it on a map for other travelers to follow.
Not only do they take note of the good things about a site, but they also warn developers of all the bad things that could negatively impact user experience. Google considers all of these factors when determining search engine results pages.
The easier you make the work of these bots, the better they can navigate through your web pages. This, in turn, allows Search Engine Algorithms to understand your website better and help you rank higher.
Source: Unsplash.com
You need to keep the bots happy!
There are quite a few factors that go into keeping appeasing these bots, let's look at them, starting with an explanation of On- and Off-Page SEO.
On-Page SEO
This relates to the different factors within your website that make it easier for Google to identify it as relevant and top-notch quality.
The factors that go into On-Page SEO – Internal links, Content, Page Speed, and Keyword Density – work together like cogs and wheels in a well-oiled machine. Each one is an integral part of the overall success.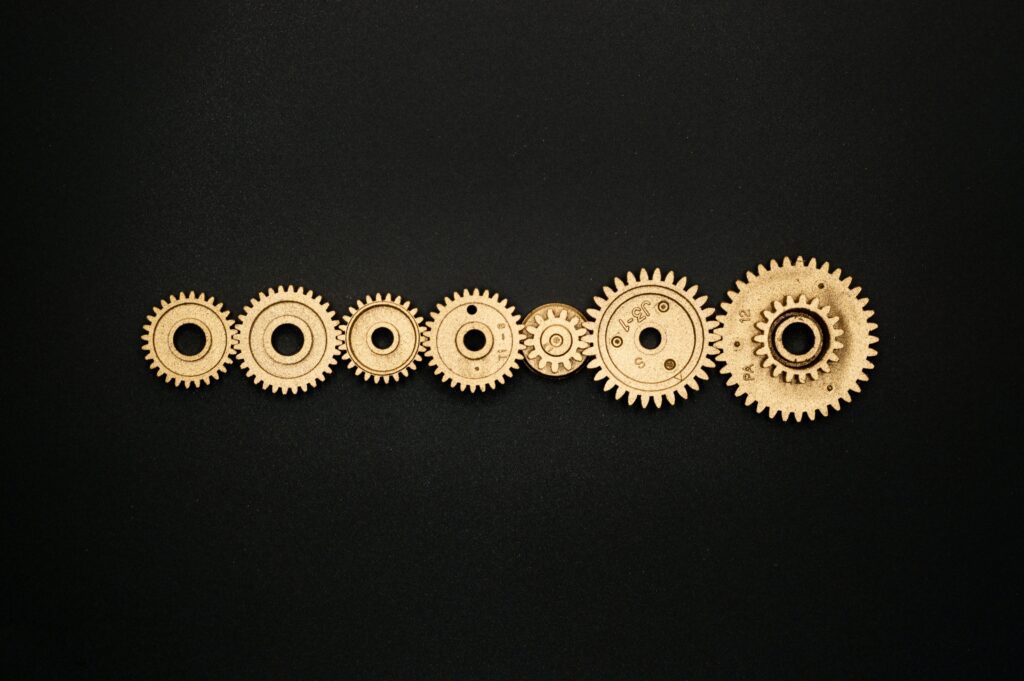 Source: Pexels.com
We can say that On-Page-SEO refers to the factors that are entirely under your control. A tell-tale sign of SEO efforts is when content within a website is optimized to rank higher.
Off-page SEO
It's more difficult optimizing your Off-Page SEO because success depends largely on how others respond to your content.
A big part of this is attracting the attention of other applicable websites. Getting websites to link to you or mentioning you in their articles shows Google that you're a good match and that others trust you. This improves your search ranking.
But there's more to it than getting links. It includes a good Social Media presence and mentions across the web from other authoritative websites.
Now that you know the difference between on and off-page SEO, let's have a closer look at how each factor affects your web rankings.
Authority
The domain authority of a website describes its relevance for a specific subject area or industry. (1)
It's a site that is trusted by users, industry experts, and other websites alike.
The Authority of each site is ranked from 0 to 100. The higher the score, the greater the likelihood of a site ranking well. (3)
---
---
Screenshot from Moz.com
Hold on, Domain Authority does not affect search results??
Well, yeah.
John Mueller, a Webmaster Trends Analyst at Google, once said that Google does not have a "Website Authority score." In fact, he said, "we don't have anything like a Website Authority score." (4)
So why is it important to gain a high Domain Authority?
Your DA score is an excellent indicator of how well your website pages will rank. Looking at the DA scores of your competitors will give you a good indication of where your DA score needs to be to outrank them. Moz and other SEO tools like SEMrush have developed their own Domain Authority Metric.
They consider things like Inbound Links, Referring Domains, and Site Traffic when assigning your site a DA rating. Many companies use this rating to gauge how their site is doing compared to their nearest competitors.
Quality Backlinks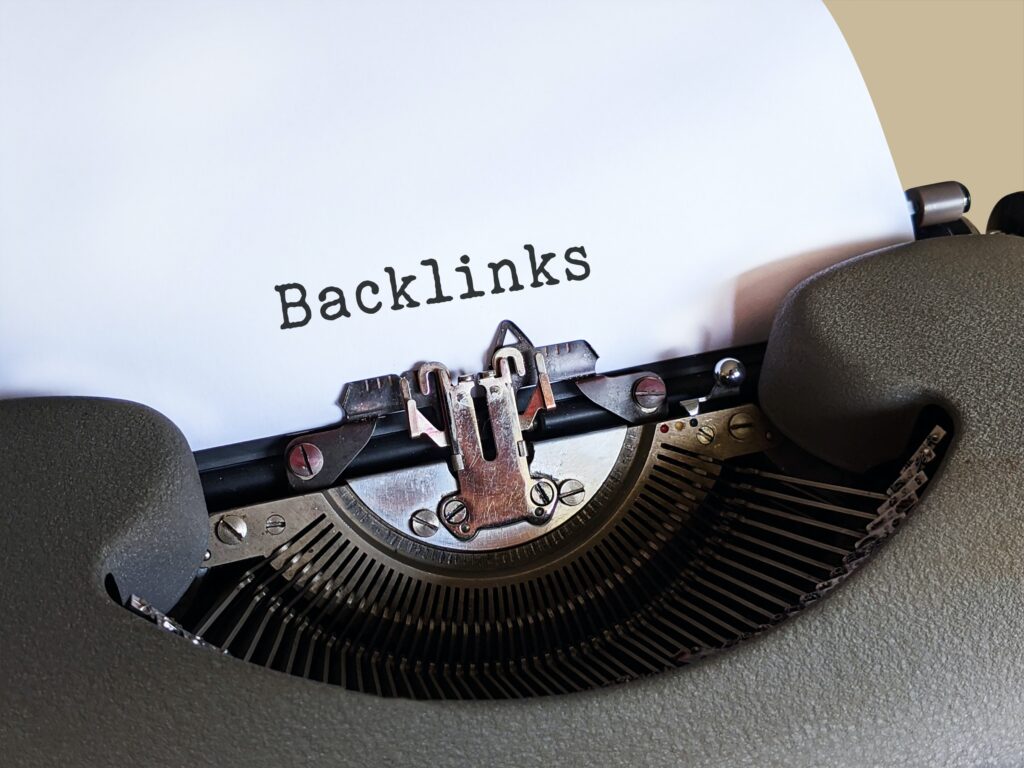 Source: Pexels
A backlink is also referred to as an Incoming or Inbound link. They are created when one website links to another.
Backlinks are one of the most important ranking factors for SEO. A good amount of high-quality backlinks shows the Google Bots that others not only trust your site but find value in the content.
But link building takes time. Much research goes into identifying websites in your specific niche that will add value to your site.
For instance, gaining a link from a Dogfood company to your Car Sales website won't be of any benefit, would it?
So, before starting a new SEO Campaign and asking for links, do research and check the relevance of sites you're considering linking to. Do this before generating the link, as bad links could have devastating effects.
For further reading on link building, check out this article that discusses how to filter out bad websites from good ones when choosing possible pages to link to and receive links from.
Content
According to one study (5), there are more than 600 million blogs on the internet as of 2021. That's a crazy amount of content.
But it's not all good content. Much of it has been reworked or modeled after other blogs. So taking the time to craft original content with helpful information can be difficult. Keyword research is vital here.
Good Content can be described as content that is accurate and informative to the intended user.
Good articles are not just crammed with keywords. They should be easy to read and understand. It helps to pay for an editor to check and make changes to articles before it goes to publishing on your website, as this keeps the overall quality of the pages high.
Remember, Google is smart.
It has at its disposal millions of explanations of terms and keywords. So fill your articles with synonyms and use easy-to-understand phrases that will make those bots crawl with ease.
When you publish content that users like, they're more likely to share it with others, either by linking to it on their page or by sending it with other electronic means, this helps the visibility of a site.
But a good amount of content also keeps you out of danger. Articles with a high density of links but sparse content is a big no-no for SEO. So keep the articles coming by uploading new material at regular intervals.
Good Quality, Suitable Images
We live in a digital world where people are constantly exposed to high-quality pictures. Think about it, you're more likely to click the 'like button' on Facebook or Instagram when the image is of something you're interested in, of a good resolution, and fitting.
The same applies to images you add to your website. They affect the bounce rate of pages, as people are drawn to good pictures but will often click away when they see a lack of effort on behalf of the person posting content.
But there's another important factor to consider when discussing content pictures. They are Image Alt Tags and Image Captions.
This describes the appearance and function of a picture within your content. The Alt Tags aren't usually read or even seen by the user.
It helps visually impaired users using screen readers read the alt-tab and understand why the picture was used in the context of an article.
The Alt-Text will also be displayed in the place of an image if the image cannot be loaded for some reason.
Finally, and probably most importantly, Alt-text helps Google Bots index pictures more accurately and helps keep them happy! You have the opportunity to include keywords into your alt text but avoid stuffing in words that don't make any sense.
This is the text that's generally located immediately underneath a picture. It lends context to the user and to search engines. This text is usually read by the user or site visitor, so use it to grab their attention.
Page Speed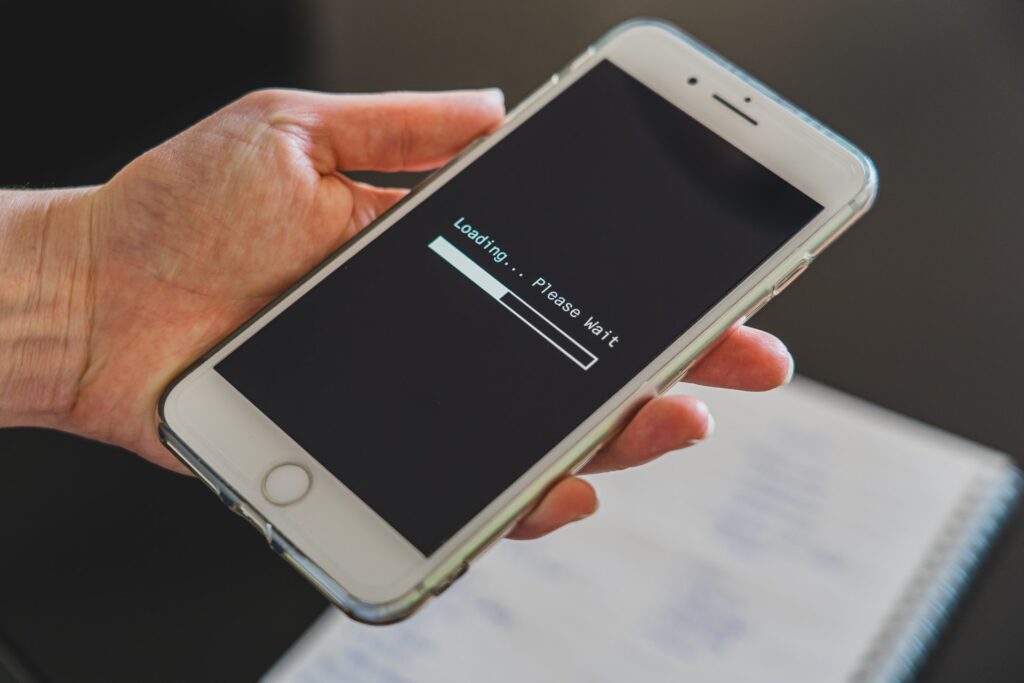 Source: Pexels
Nobody likes to wait, especially for a web page to load. So it's understandable that page load speed is a direct ranking factor for websites.
The longer people wait for a page to load, the more likely they will lose interest and click away. (6)
Generally, a waiting period of no more than 3 seconds is acceptable. But after that, people stop their search and move on to a different page. So aim for a loading time of 2 seconds or less if possible.
There are many ways to speed up your web pages, like minimizing HTTP requests, configuring a fast infrastructure, and optimizing images for faster loading times (using images that offer high quality but don't use large formats), amongst others.
Use a page speed testing tool (7) that measures the time your site takes to load. This indicates how users are experiencing your site and help you understand why they might be clicking away.
If Google picks up that your site is slow, it will be less likely to recommend others use it and rank you lower, so you need to constantly make adjustments to ensure new content isn't slowing it down.
Safe Browsing HTTP / SSL
With so much sensitive information stored on personal computers, users want to feel safe when browsing the internet. Your responsibility then is to make sure that there's no malware or viruses embedded in your site.
Google wants users to have a good user experience too. So if they pick up on a potentially harmful website, they'll rank that lower. This in itself will safeguard users from clicking on these harmful links.
But how do I know if my website has a safety issue?
Google has developed a Safe Browsing Site Status tool (8) that is free. Users can enter their website URL into the search bar to get an idea about how Google views their site's safety ranking.
Where does HTTP / SSL fit in?
HTTP stands for Hypertext Transfer Protocol.
The S stands for Secure.
When using a secure site, incoming and outgoing data is encrypted using a Secure Sockets Layer or SSL Certificate. This makes it very difficult for third parties to intercept personal information.
Websites that don't run with HTTP encryption can be compromised, and Google Bots know this. So keep your website browsers safe and the Bots will reward you for it!
Technical Issues and Penalties
Source: Unsplash.com
Have you ever heard of Black Hat SEO practices? Well, if Google catches you employing any tactic considered Black Hat, you'll be penalized.
And getting rid of these penalties is a lengthy process. In fact, some sites never recover.
Here are a few reasons why Google might be unhappy with your site:
Paying people to link to your site is a big no-no. Google wants you to rank based on relevancy, not on how much you're willing to spend on buying links. Buying links will eventually catch up with you and google will impose a huge penalty for this.
Are you writing about the same thing as everyone else? Or have you written about the same thing multiple times? Google Bots can see when a subject has been covered, so try to keep your content fresh.
As we said before, Google is smart.
It knows that if some one searches for red apples in Idaho, a link to an apple farm in Asia, written in Vietnamese, won't make sense. So make sure that the websites linking to and from your site are in the language that is most appealing to your readers.
Some technical issues could lead to limited SEO results. We call this Technical SEO. Think of factors such as:
A 404 message is an error message displayed when a web page is unavailable for some reason. Google doesn't want to send users to sites that will cause frustration and not give them the answers they want.
If you link to a site or page which is no longer relevant or functioning, google will pick up that you're directing users to a page that won't satisfy their needs. This could lead to them imposing a penalty. So check the relevancy of your outbound links regularly.
It doesn't help if your site has been optimized for desktop users and not for mobile users.
Screenshot from Statista.com
More than half of online global traffic originates from mobile devices. Therefore, Google sees user experience on mobile devices as super important.
A sitemap helps search engines understand the structure of your site and where different pages are located.
It gives google quick access to your most important pages, so they don't have to spend time going through each page, looking for reasons to rank you.
Your SEO success depends on how well you steer away from these bad ranking factors, so ensure you build your website using white hat or above-board SEO practices.
Identify the results you're looking for
It's unrealistic that your website will rank in the first few pages of search results immediately after publishing it. These things simply don't happen overnight.
SEO results take time.
So set goals for yourself and start chipping away at them. You might not get to the number one spot right away, but with a good SEO strategy, you can hit those mid-term goals sooner than you think. This will help you gain more organic traffic to your site than you ever dreamed of.
Do your Research & Focus on what you can control
Keeping in mind that there are close to two billion websites worldwide, it's worth checking out the competition.
Knowing which phrases are most searched on the web can give you a good starting point when crafting informative articles. Write content that satisfies readers' needs, and Google will award you by sending you further up the Search Rankings!
On-Page SEO and Technical SEO are factors that are entirely within your control. Focus on these strategies and spend less time worrying about things completely out of your control.
Remember that there are also other determining factors.
Get your brand out there with social media by building awesome Facebook, Twitter, and Instagram pages. Retweet, comment, and repost authoritative, similar pages. Build your online business presence with LinkedIn and become known as someone who knows what he's talking about.
Ask an Expert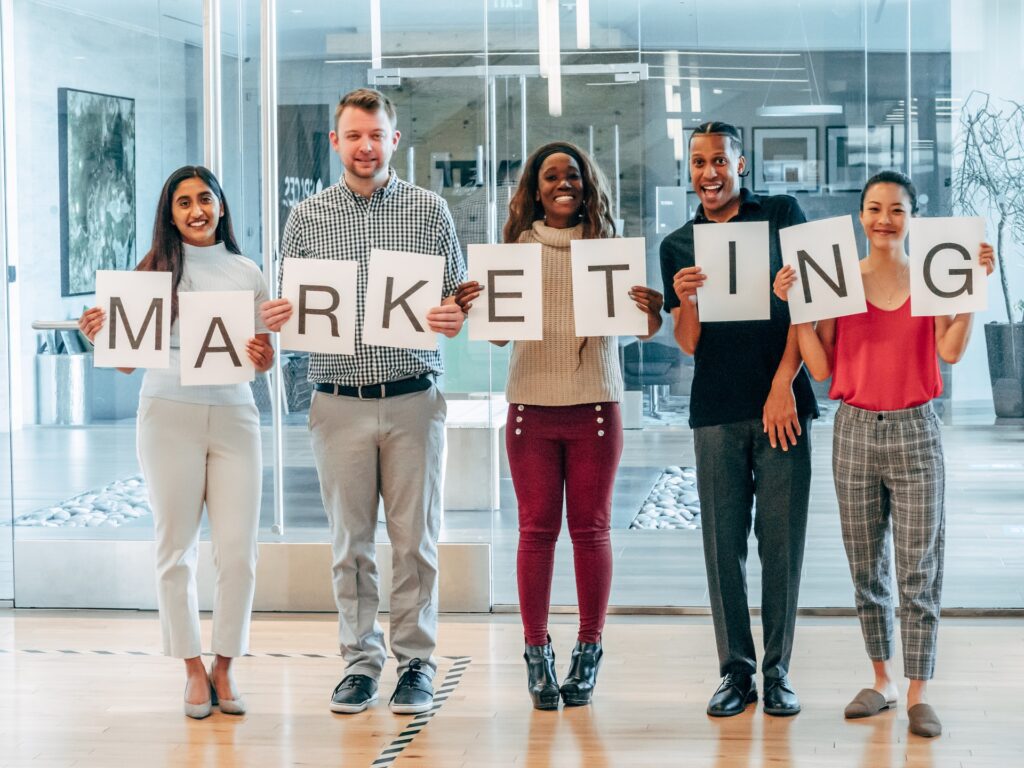 Source: Pexels.com
SEO can be challenging and time-consuming, especially when you're also handling the day-to-day affairs of your business.
And often, Google will move the goalposts by introducing new updates. Even though they never tell you exactly how they rank sites, they drop hints at what the most important factors are.
Because SEO needs to be ongoing, many companies choose to outsource this part of their business.
At Batlinks, SEO is our business. It's what we're good at.
We can carefully craft an effective SEO strategy for your company so that you see results in a relatively short amount of time. So if you want to improve your site's ranking, why not give us a shot?
Sources: