Getting to the top of the search engine rankings means keeping the Google algorithm happy.
It's as simple as that.
And link building has long been one of the most important ranking factors for search engines like Google.
Backlinks are to the Google Algorithm what cotton candy is to a six year old at the state fair.
It's one of the most important parts of the formula to create a sweet-tasting ranking recipe.
But get link building wrong and your dreams of ranking higher in search engine results will fall flatter than that kid coming down from her sugar high.
Here are some of the most common link-building mistakes to avoid.
#1 Not knowing how to assess link quality
All links are equal, right?
Wrong. This is one of the biggest link building mistakes that people make.
Some links stem from low-quality sites and don't carry enough authority to make a difference to your search rankings. Building 10 or 20 links from weak websites might look good on paper, but in reality, they don't contribute much to your SEO efforts.
So you need to assess the quality of the target websites and pages before you put the time and effort into building links from them.
Low-quality links include blog comments, forum posts, profile links, pdf submissions, and web 2.0 links.
These kinds of websites allow anyone to submit content and add links. As you can imagine, they don't have well-curated content and likely don't meet any sort of editorial standards.
A link from one of these sites won't mean as much as a link from a website with a high domain authority that only allows link inserts or natural link placements. (once a lot of quality checks have been made)
Where do you find high authority links?
Before you start your outreach campaign, define the criteria for your personal quality checks.
If your website already has a DR of 30 – 35, you've entered the 'I matter' phase for Google. So don't build backlinks to your website from sources that don't matter.
Again, use an SEO tool like Ahrefs or Moz to check link prospects.
Suppose a link target has a domain ranking or domain authority (this term is interchangeable and depends on which SEO platform you use) higher than you. In that case, that is a good indication that Google also views them in a positive way.
Then apply filters like search volume, language, geographical region, and so on to refine link targets to only those you deem fit.
Only when you've filtered out relevant links according to their quality are you ready to use an appropriate link building strategy. Some of these link building strategies include targeting broken links to your competitors websites or offering to guest post on a site.
Whatever the strategy, stick to the standards you've set for yourself and remember, high DA links go hand in hand with high quality content.
#2 Building links on PBN-s puts your site at risk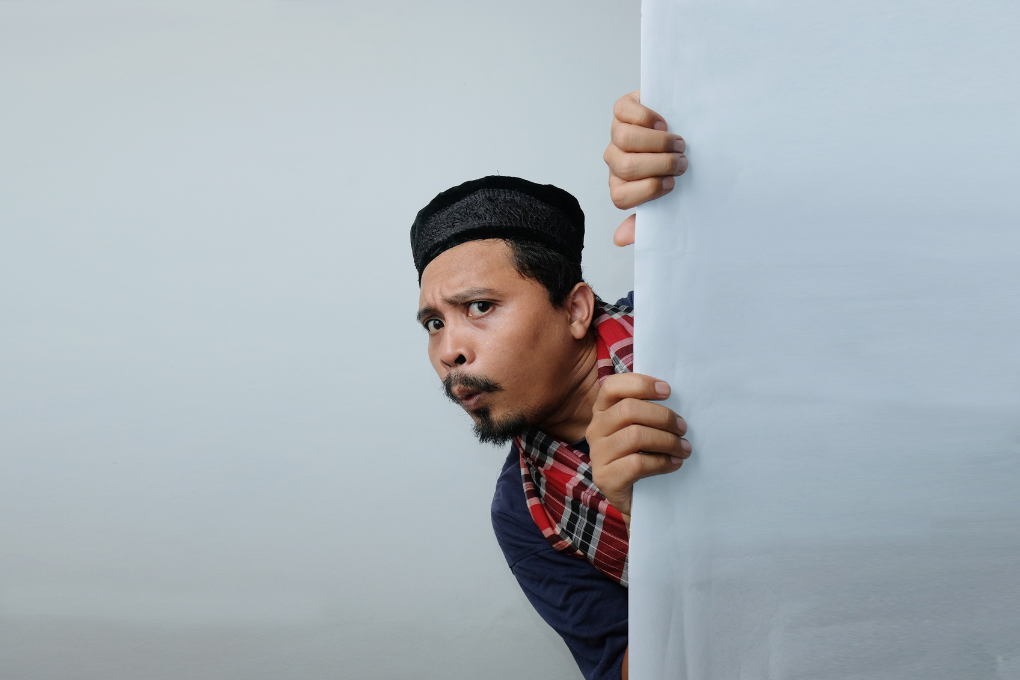 The abbreviation PBN stands for Private Blog Network.

They're a collection of websites often owned by the same person or organization.
Using a PBN to build links is an easy way to build a large number of links in a short period of time. That's because the link builder can access all the sites he builds the links from.
No need to send countless emails back and forth trying to convince a web admin to place a link when you are the webmaster, after all…
That sounds like a great idea!
Well, it's not… PBNs often consist of low-quality websites as they simply exist to build links from.
They don't benefit from new, fresh content uploaded to their blog section, and search engines like Google know this.
So while you can build quantity links, you won't build quality links. That means that they won't carry any lasting SEO value.
The worst-case scenario is that Google will pick up on the PBN and penalize the websites involved in the link scheme.
Wiping your hands clean from that mess can prove to be nearly impossible.
Regarding PBNs, John Meuller – well known Google senior webmaster analyst and avid Twitter user – once tweeted:

"There's nothing unique about PBNs, they're just link schemes like others have been for many years. We respond to link schemes in a variety of algorithmic and manual ways. We have a lot of practice, and much of it is fully automated." (1)
Because of John's pedigree in the SEO world, many have taken notice of his warning shot and cut back on using PBNs to gain SEO leverage.
Websites that have chosen to ignore Mr. Meuller's warning have had their search rankings sink like a stone.
Again, recovering from such a penalty is nearly impossible, so STAY AWAY FROM PBNs!
#3 Not knowing how many links are needed to rank for a keyword.
Google has said that it's possible to rank for a keyword without any links, but that happening is a modern-day unicorn – extremely rare.
Building links to a page and targeting specific keywords is very important. It helps Google see that other websites are referring to your pages and sending referral traffic your way, which in turn, tells them that your page is worth seeing by others too.
That's what boosts your Google search result rankings.
But it can be confusing to figure out how many backlinks are needed to rank for a keyword or search phrase. And a lot of it has to do with Keyword difficulty.
Some keywords are extremely difficult to rank for on Google search results because they're so darn competitive.


Take, for example, the term soccer.
Not only is soccer the most popular sport in the world, but it also seems like the search term is too.
According to Ahrefs, you'll need backlinks from 1197 websites to rank in the top 10 for this search term.
In contrast, the search term soccer field only needs backlinks from 4 websites to rank in the top 10.
This example shows us two things:
a) understanding how to phrase a search term is important and
b) some search terms are so difficult to rank for that it's simply not worth targeting
Understanding this is critical to launching a successful link-building campaign, as you could easily end up trying to rank for terms that just won't rank.
Admittedly, the issue lies deeper than understanding how difficult ranking for a specific keyword would be before pursuing ranking for it.
At times your web page would be able to rank for a keyword with just a handful of backlinks because your content is unique and well-written and appears on a website that is already recognized as an authority on the specific term.
To figure this out, you could use a tool like Ahrefs to do a site audit and link gap analysis. If that sounds too complicated to do yourself, ask a link-building specialist to help you with the process.
#4 Building links to the home page only
Putting your heart and soul into your home page makes sense – that's where your organic website visitors first encounter your product or service.
But building links to only your homepage doesn't necessarily mean that your organic traffic will increase.
That's because your home page isn't optimized, meaning it isn't sending all the right ranking signals to Google for different keywords.
You must build backlinks to specific pages that display relevant content to the keyword you're trying to rank for.
That way, Google's software can pick up that your page will likely satisfy the search intent of the search query.
Getting back to soccer…
If someone searches soccer in Google Search, his search results will include the broader meaning of the term – News, League updates, and how to play the game.
But searching Soccer Field narrows it down.
Your search has nothing to do with news, current games, or players. You want to know about a soccer field specifically.
Pexels
Google's Search Algorithms will then look for pages on websites that are ranking for the term Soccer Field. And those are the pages that are returned to the user in search results.
So quit building backlinks to your home page only. Target pages that would actually satisfy the search intent of internet users and tell Google that your page deserves to rank better.
#5 Building no-follow links
Spending money and time building nofollow links is one of the most common link-building mistakes.
Understanding the basics of link equity is enough to tell you that nofollow links have very little SEO value.
Link equity is the level of authority or value that is passed from a page that is linked from to the page that it links to.
This is important because link equity (also known as link juice) is connected to PageRank, a confirmed ranking factor by Google.
A link marked as nofollow tells search engines like Google not to pass any equity from the linked-from page to the linked-to page.
But that's not to say that nofollow links are completely valueless.
Google has started to treat nofollow tags on links as hints or suggestions, not as directives.
That means that Google might still crawl these links if index pages if they deem the content as valuable.
What about Dofollow backlinks?
Dofollow backlinks are always crawled, indexed, and ranked by Google. They pass link equity to the linked-to site and thus help boost Search result rankings.
So dofollow links have far more SEO value as they allow PageRank to be passed on.
When to use a NoFollow link
Use a nofollow link when you don't want Google to pass rank from one site to another.
Simple as that. You may have various reasons for this.
Perhaps the linked-to site is low quality, or it might seem spammy. Whatever the case, nofollow links tell Google that you want to put some distance between yourself and the target page.
What about internal linking?
Keep the above infographic in mind that explains how a dofollow or nofollow link would affect page rank.
When linking from one page on your website to another, you need to factor in loaning some of a page's rank to another.
Suppose you want one page to rank higher than others (this is common for eCommerce pages).
In that case, you might want to use a nofollow link to link between the pages, as this will allow site users to navigate between product pages and, at the same time, not share ranking juice.
When sharing page rank, the linked-from page doesn't lose any page rank or authority, but how much juice it passes to the other pages is simply shared equally… if they have a dofollow link
When to use a DoFollow link
When building backlinks from other websites with a decent DA score, we want to build dofollow backlinks to obtain some of their ranking juice.
This will help you boost your page in search results.
Dofollow links are also good for internal linking as it allows Google to crawl the pages easier and index your pages.
#6 Not choosing proper anchor text
Choosing the proper anchor text when building links is important to your SEO efforts.
That's because the anchor text tells Google what the page that you're linking to is about. It's a strong signal regarding relevancy and helps the target page rank better for a given term.
However, if done wrong, it can trigger a penalty from Google and seriously hurt the rankings of the target page or the entire website.
So, what is Anchor text?
Anchor text is the visible part of the link on a page or within an article.
In the example above, the anchor texts are BatLinks.io and link-building outreach.
Google uses it to understand what the page is about that you're linking to. It's a rather strong ranking signal.
For example, if you want to rank for "best protein powder" using "best protein powder" as anchor text will give us the biggest possible boost in rankings as it's exactly what you want to rank for.
However, if you overuse this, it can trigger Google's algorithmic penalty removing, your target page from rankings.
So a general rule of thumb is to only use exact match anchor text once per target page. The rest of the anchor texts should be partial or random anchor texts.
#7 Not taking advantage of natural link mentions
Webmasters today put a lot of emphasis on link-building outreach campaigns without realizing that their own blog content could generate links naturally.
If this is true of you, don't worry. It's a common link-building mistake.
The trick lies in content marketing. You need to produce high-quality content in order to attract other sites naturally to your articles.
Once the content is up on your site, you could ask for a link insert or advertise your page on social media platforms like Twitter and a business Facebook page.
Relevant sites will naturally be drawn to link-worthy content and place links without you even having to ask for it.
So invest in a good writer or content marketing specialist that understands the ins and outs of creating high-quality content.
A final thought
Search Engines use backlinks to indicate that a website has what it takes to satisfy the search intent of an internet user.
And if that website ticks all the right boxes for these search engines, they move your website up the ladder and place you in the search results accordingly.
But as you can see, there are quite a few link-building mistakes to avoid.
If you're one of the many website owners that would rather not get into the technicalities of launching your own link-building campaign, rather approach someone who's done it successfully for years.
Batlinks is one such company that takes pride in building white hat links for many companies around the globe. These links have added lasting value to clients in various niches.
Article sources: