If you thought building links was difficult, e-commerce link building can be likened to nailing jello to a wall.
Frustrating and seemingly impossible.
And that's because of the fierce competition. You see, the eCommerce industry has experienced huge growth in recent times.
"E-Commerce Sales Grew 50% to $870 Billion During The Pandemic."

– Forbes [1]
That's pretty mindblowing.
With so much money being exchanged, why would other website owners want to help you boost your eCommerce brand and help you rank higher?
The truth is, they won't want to help you. Not unless there's something in it for them.
Building links between sites needs to be mutually beneficial.
Backlinks help Google differentiate your eCommerce store from hundreds of thousands of similar pages, which, in turn, gives websites and pages linking to you more visibility on the internet.
More eyes on the page mean a greater likelihood of selling a product.
But there's another reason why it's difficult for E-commerce pages to rank well in Google searches.
It's because they are product-based websites, not content-based. Scrolling through an eCommerce website will take you to category pages, commercial pages, and product pages.
Search engines can find it hard to distinguish one site from another. So you really need to put a lot of effort into promoting your eCommerce brand.
Let's look at a few of the most common link-building strategies that are proven to appeal to Google's ranking factors.
The Skyscraper Technique
If you've had anything to do with link building, you'll be familiar with the name Brian Dean.
A few years ago, he proved that going after the top dogs in Google rankings is doable, and one of the techniques he used is called the Skyscraper Technique.
I like his reasoning – "Nobody knows what the 8th tallest building in the world is. And to be honest, nobody cares."
We're all drawn to number one – Btw, the world's tallest building is Burj Khalifa in Dubai.
Source: Pexels
And it's the same with SEO.
How often do you click on websites that rank in 7, 8, or 9? Targeting the number one spot is what will get us to the top.
Beat the best and you become the best.
How does the Skyscraper technique work?
Identifying that number one spot in each niche allows you to do two things as an eCommerce store owner.
Firstly, you can follow the three-step skyscraper technique (really well) to knock that number-one ranking website off its perch, or you can piggyback on its success.
Here's the Skyscraper Technique in a nutshell
Find the content that ranks number 1 in your niche.
Create something even better.
Promote your content in order to rank.
So, let's break those three points down to the nuts and bolts and see what it's about.
Step #1 Finding Content that already ranks number 1
To find out what type of content you need to create, put yourself on the other side of the keyboard and think like your target audience.
What are they searching for right now?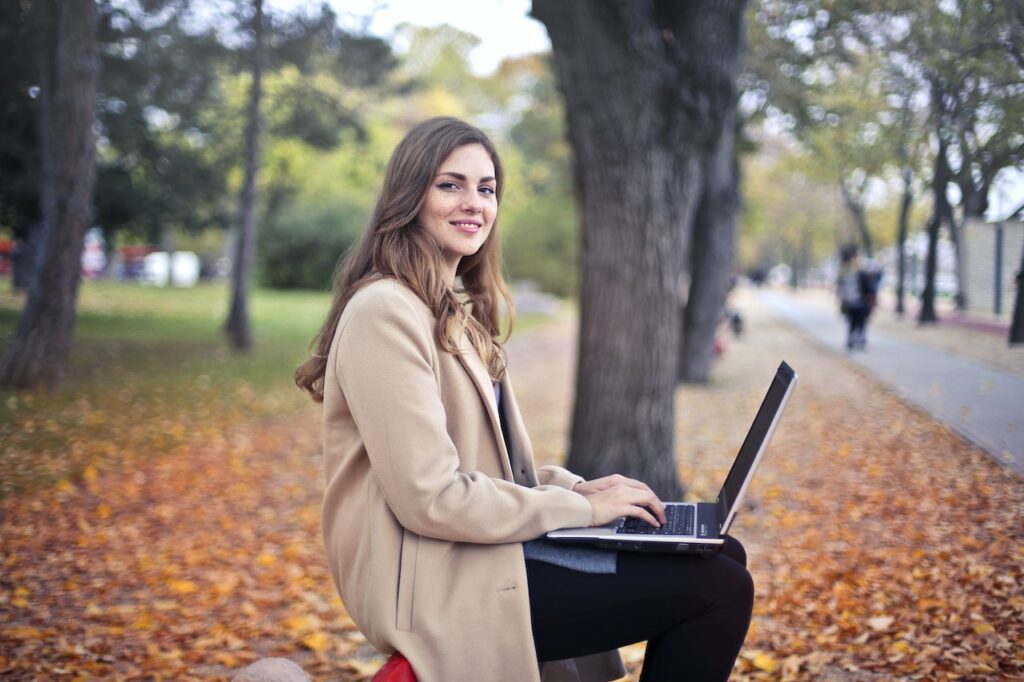 Source: Pexels
For example, imagine you have an eCommerce store selling wheelbarrows and gardening equipment.
Potential customers will be searching
Gardening DIY
Landscaping at home
How to transform your garden
Evergreen plants for house and home
Punch these terms into your Google Search and see what ranks number one.
The first website that pops up is your Burj Khalifa. That's the website you need to beat.
Step #2 Creating better content
Look at the top 10 results in your Google search and identify what they have in common.
Are they pdfs? Are they blog posts? Or are they listicles? Do they use pictures in their articles?
Google has already ranked these pages well, so you need to reverse engineer their success and apply the lessons you learn.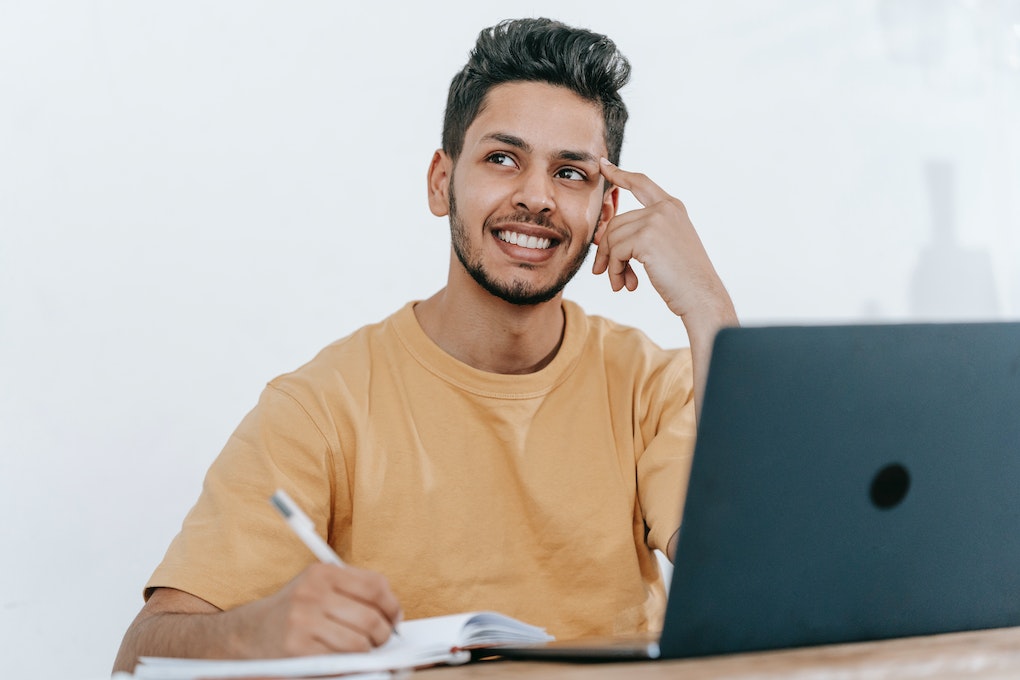 Source: Pexels
No, you don't want to produce the exact same content but follow their lead, and Google will notice it.
Make your articles link and rank worthy by writing with your audience in mind.
It's the person behind the laptop you need to impress with your knowledge and product pages. That's what will convince them to buy a product from your site.
Creating better content isn't only about the words you write. The content is what appeals to people, but you also need to keep Google happy with the format.
So pay close attention to the article lengths of your competitors and mimic – but not clone – their pages. Your articles must be more or less the same length to grab Google's attention.
Step #3 Promote your content
Creating excellent content simply isn't enough to attract people to your web pages. You need to get the word out there.
"If a tree falls in a forest and no one is around to hear it, does it make a sound?"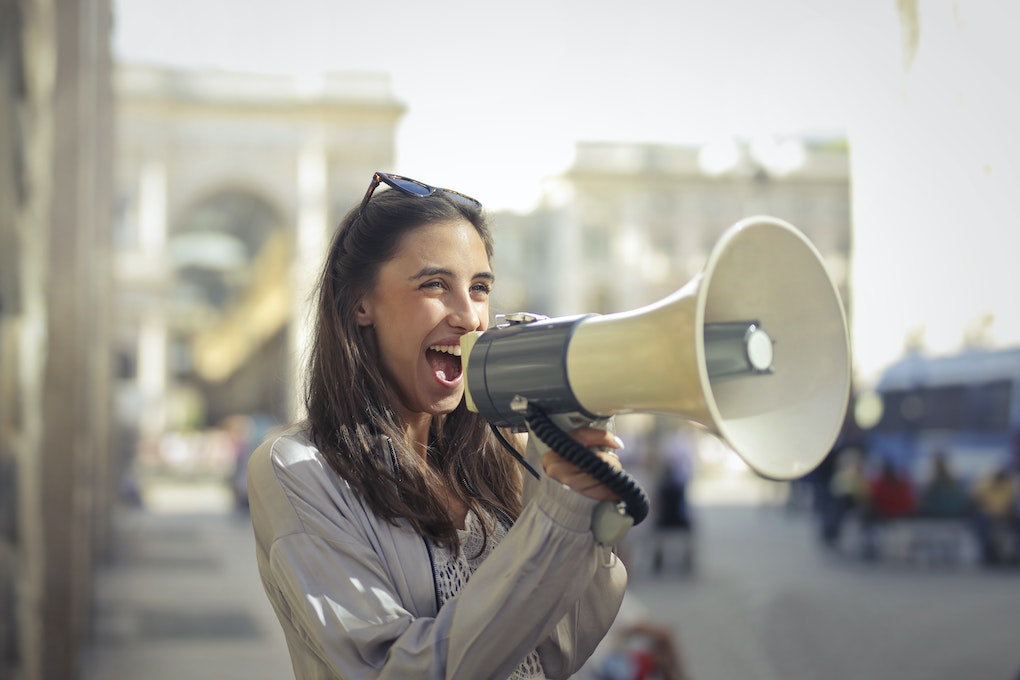 Source: Pexels
You need to promote your eCommerce website and its content to as many relevant pages as possible.
Relevancy is super important when crafting any type of link-building outreach campaign. You want to acquire backlinks from websites and pages within the same niche, as this will bring in relevant traffic.
Getting a backlink to a product page from a DIY blog would be a great traffic source for your Wheelbarrow-selling eCommerce store.
That's because their audience is already interested in the product range you're selling. So search for websites that have a strong blog section on home improvement or gardening ideas and reach out to as many of those as possible.
Use a tool like Ahrefs to check for the most important metrics of your target website when formulating your outreach campaign.
We've also previously covered the subject of identifying quality sites for link-building purposes. Read more about the ins and outs of this process here.
And there you go, that's a basic overview of the skyscraper method.
But there are also other link-building campaigns that will help Google and customers notice your eCommerce store.
Let's have a look at just a few.
Broken link-building
There are a few steps in the broken link-building process.
Here's an article that discusses the topic more in-depth.
In short, Broken link building involves finding a bunch of niche-specific websites that have broken external links, finding out what that article was about, then creating content similar to the one that no longer exists.
Finally, you need to reach out to web admins with the original broken link and get them to exchange the dead link for a live one – your page.
Why is this such an effective strategy to use?
Firstly, this is a legitimate way to steal links from your competitor's websites.
Your direct competition already has something you're after in the eCommerce business.
Potential clients.
When you start acquiring backlinks from sites that used to link to your competitors, you take part of their client base with it. And that can convert into sales.
Secondly, broken link building can build your website authority.
Website authority is an indication of the value that search engines assign to a website. The higher the site's value, the more likely it is to rank.
When you gain quality links from websites that have high authority, your own authority grows.
Of course, no website owner or webmaster will want to exchange a broken link for a live one if the link isn't quality content. So make sure that you create quality articles that will naturally attract the attention of other websites.
This brings us to our next strategy.
Blog posts
A solid blog post section on your website is vital to a healthy search ranking.
That's because creating content that appeals to other websites and their audiences gives those webmasters the motivation they need to link to your pages.
Good blog posts often convert into good inbound links.
View your blog content section as a public notice board where you can show your peers and others in the industry what you're about and why your eCommerce business should be trusted.
Blog posts also give you the opportunity to up your on-page SEO efforts. You can link these posts to product pages or commercial pages. When someone reads about a product, their curiosity is piqued.
Having a call to action or link to a page where they can actually purchase the product is a huge bonus.
So make sure you think about the format of your blogs carefully before each new article goes live. It could mean the difference between an informative read and a sale for your online business.
Link Insertions
As people hear about your brand on social media or in their daily business activities, they'll start mentioning you on their pages.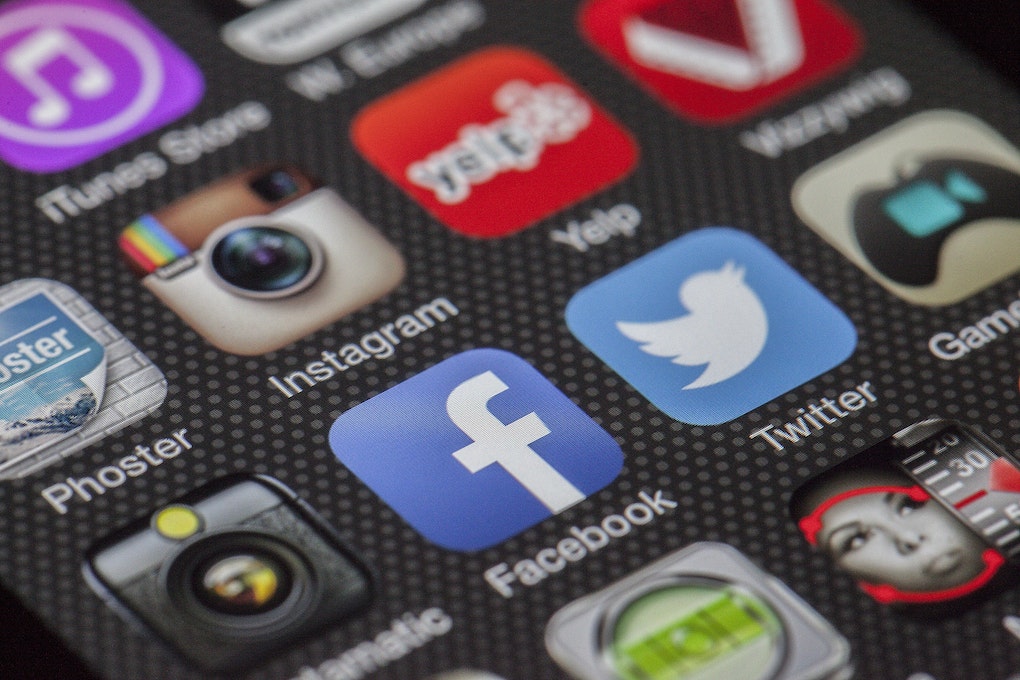 Source: Pexels
And those mentions will direct relevant traffic to you.
So do a simple exercise to find unlinked brand mentions and convert these into links.
Various tools are available to help you find these link opportunities; here's a good one from Semrush.
Acquiring these links should be relatively hassle-free as those websites have already mentioned your product or brand.
You simply need to convince them to add a link to your site where you're mentioned, which can lead to a mutually beneficial relationship.
From our experience, Link insertions have the potential to pay off big time.
Before you start your eCommerce link-building campaign
So, there are a few ways that you can build links for eCommerce businesses. However, before you start thinking about the different link-building tactics, you need to think carefully about your audience.
As we've mentioned before, these links need to serve a purpose.
Firstly, they need to make your business more visible to the online community.
You need to vet your links or, in other words, be picky about your link prospects.
Focus on high-quality links that will help you rank higher in search rankings. Identifying the right websites to link to your eCommerce site can be tricky. But it's worth only going after high domain authority backlinks as these will genuinely add value to your sites.
Secondly, these links need to attract the right audience.
While high authority backlinks will help you with online visibility, they won't automatically mean high volumes of traffic with the intent of purchasing something from your online store.
Successful eCommerce sites need to acquire relevant links. So build links to websites that will give you referral traffic that will likely be interested in whatever you're selling.
Does it actually work?
Do these link-building strategies actually deliver results? Or are they simply a waste of time and money?
Recently, we were approached by an eCommerce business asking us to apply some of the link-building tactics we're known for to help them achieve higher search engine rankings.
In just a few months, we could grow their organic visitors by 28,000 per month. And the timing of this growth was outstanding as they reached over 34,000 organic visitors around the holiday season.
But it didn't stop there. As mentioned in this article, a well-placed link will add lasting value to a website.
The client's organic kept climbing and their ROI skyrocketed.
A final thought
There are many eCommerce websites on the web today. And when managed correctly, they can be a valuable source of income.
But that's only if they achieve a good search engine ranking.
If you're considering entering the eCommerce business, contact Batlinks to help your online business flourish.
Source
1- Forbes