Congratulations! You've come up with a superb business idea, created a stellar website and now…
Nothing.
Despite your best efforts, there are very few visitors to your site. That's because no one can visit your site if they don't know it's there.
The cold, hard truth is that getting your site to the coveted first-page position in search requires more than a sleek-looking website. If you want to rank, you'll need to implement a variety of tried and tested SEO techniques.
One of the most effective, and perhaps the most challenging, of these techniques is called Link Building.
But challenging doesn't mean impossible, and by employing the suggestions in this article, even a startup can build an impressive backlink portfolio that will get them noticed by the Google bots.
What is a backlink & why should you care?
A backlink is when a site includes a link in its content to one of your website's pages. Google sees each link as a vote of confidence in your site.
Why should you care?
With such a multitude of sites out there, how do search engines decide which pages will rank first? They use an algorithm, and Google's algorithm consists of at least 200 ranking factors. Although they never officially release the full list, comments by Google developers have pointed SEO experts in the right direction.
For a full list of (assumed) ranking factors, see the article "Google's 200 Ranking Factors-The Complete List" by Brian Dean (1)
One of the most important factors on the list, you guessed it – Backlinks.
The more credible site's that link to you, the more Google will trust the information on your site and push your page further to the top of search rankings.
The good, the bad & the ugly of Link Building
The Good – 4 Essential Elements
Acquiring backlinks is not as simple as convincing hundreds of blog writers to link to your site. Google is looking for high-quality links.
The higher a site's domain authority, the more weight a backlink from one of its pages has. Believe it or not, one quality link from a site with a high DA is worth more than a thousand from low authority sites.
I'll say it again … one quality link from a site with a high score is worth more than a thousand from low authority sites.
Don't get lost trying to acquire a sea of low-quality links, focus on getting the one or two that really count.
Further Reading: How to Identify Site Quality for Link Building?
Source: Pexels.com
Would it make sense for a blog about Pet Grooming to link back to a site offering cooking lessons? No, cooking lessons have nothing to do with grooming your beloved pets.
You know this, and you can bet your bottom dollar that Google knows it too.
In order for your backlink profile to look natural, you have to connect to and obtain backlinks from relevant sites.
When creating a backlink profile that looks as natural as possible, you also need to have links that come from a number of different sources.
Google would never expect a startup to have tons of links from only high DA sites, and that's a good thing. While we're all looking for those magical high-quality DA links, it's okay to have lower DA pages linking back too. I'm not talking about hundreds of low-quality links, just a good balance,
The Bad, and the ugly
While there are easier ways to acquire backlinks, don't. Yes, you heard me. Don't.
Most "easier" strategies will cause you:
1.) to be penalized by the Google algorithm, and
2.) put you at the bottom of search results
These so-called "Black-hat" link-building strategies include:
Excessive link exchanges (I'll link to your site if you'll link to mine)
Obtaining easy links from irrelevant sites
Paying for links or sending free products in exchange
Commenting on blog posts & including a link back to your site
Link farms – websites created solely for the purpose of link building
Your 5 step action plan – The perfect link-building strategy for startups
While many web articles tell startups about the various backlink-building techniques available, we'd like to give you a step-by-step plan of action.
When you're ready, roll up your sleeves up and let's get to work.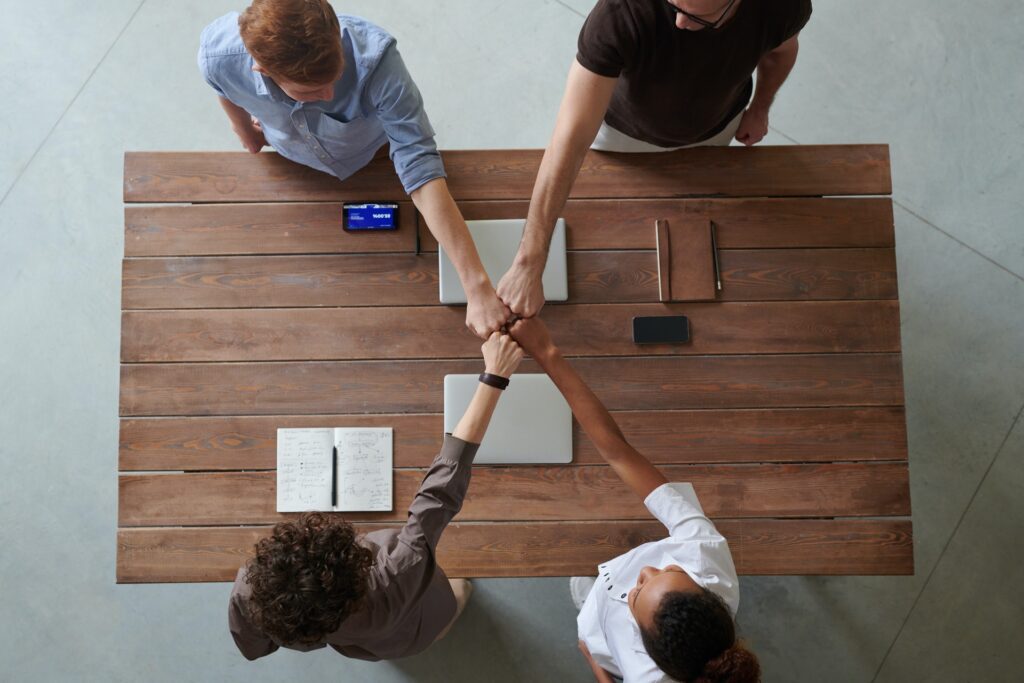 Source: Pexels
Step 1: Sign up for HARO
HARO is short for Help A Reporter Out.
Reporters leave queries on the site and invite business owners and experts in their fields to comment. If they quote you in their article, they will most likely place a link back to your site. And viola…you got your first link!
To sign up for free, visit the HARO website now. Well go on, I'm waiting for you…And while you're there, check out the "How it works" page for a good overview.
Great, give yourself a pat on the back and read on for helpful tips from our own experience using HARO to help startups.
Batlinks Tip #1:
Answer relevant queries shortly after they come in. Use the query name in the subject line of your email and get straight to the point. Giving a concise, well-thought-out answer makes it as easy as possible for the reporter to quote you.
Batlinks Tip #2:
Focus on queries that specifically ask for your website info and a headshot. If they haven't asked, it's unlikely they'll include a link back to your site.
Batlinks Tip #3:
Check the Domain Authority of the website the journalist writes for. As a new business owner, you don't have time to waste. Don't spend hours answering queries for low DA sites, focus on those with DA's of 30 or more.
For a great DA Checking tool, save a link to Moz' free domain analysis tool on your desktop now.
Step 2: Write the best content you know how to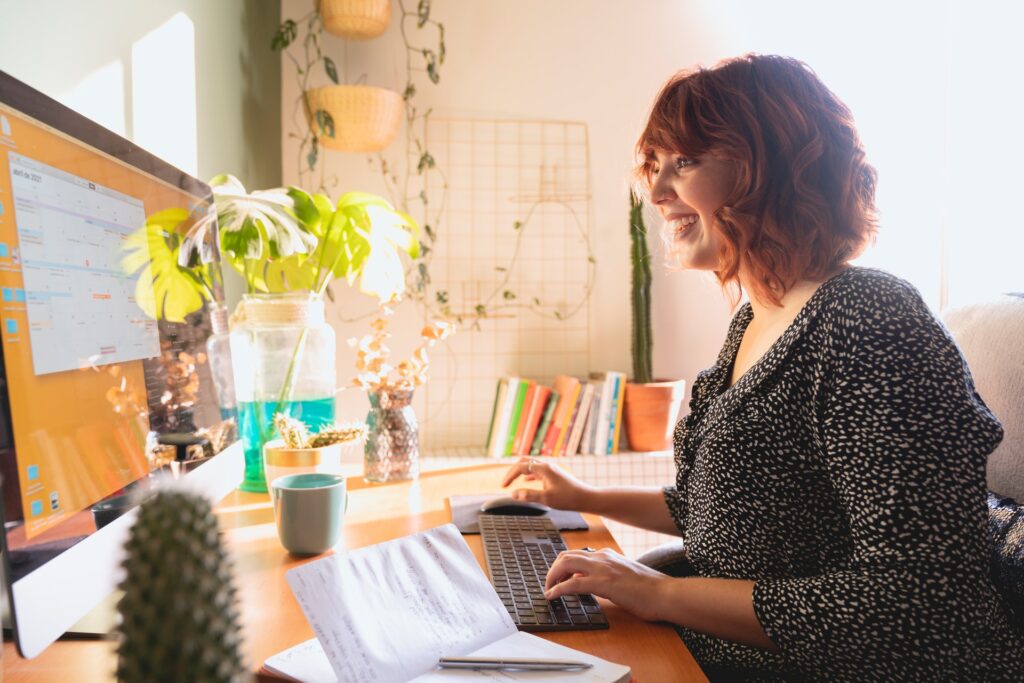 Source: Pexels.com
If you're going to convince someone to link back to your site, well you better have something for them to link back to, right?
Absolutely. But today, creating quality content isn't enough.
Your approach needs to be targeted – you need to create content real humans are actually searching for.
There are many ways to do get this right, but here is by far the simplest route:
Make a list of common keywords or phrases related to your industry. Enter these keywords into a search bar and take note of the articles that rank well
As mentioned earlier, if you want to get to the first page, you'll need backlinks. So you can be sure that the articles that rank have other sites linking back to them. These article topics have been tried, tested and come out on top.
Make a list of 5-10 of the most popular articles, and write the best version of that article the worldwide web will ever see.
"Woah! Slow down now, I'm not a writer." I hear you say.
And that's okay. If you're not confident in your writing abilities, there are tons of freelance writers out there that are more than happy to do it for you.
I do think it's worth saying though, that nobody knows your industry as you do. You're the expert. If you hire a freelancer, pass on your knowledge on the topic, encourage them to reach out and ask as many questions as they need.
With your knowledge & their creative flair, you'll create a piece of content well worth linking back to.
"But these articles are actually really good! I'm not sure I can do better!"
Okay, again, I hear you. There is a lot of really great content out there. If you read an article and see no real way to make it better, move on to the next one.
But remember, improving an article is not only about writing better content. Sometimes it's as easy as changing the format and making it easier to read. Here are some ways you can elevate content to the next level:
Add images, create videos or include an infographic to keep the reader engaged
If an article covers only the basic info, dive deeper and create the ultimate guide on the subject matter.
If an article is informative but you find yourself skimming through most of the material, spice your article up by adding a touch of humour
And sometimes it's as simple as writing content that is more up to date than the existing article. Nobody cares what the best headphones were in 2020. Take the article, update it and bam! Your article is already infinitely better and more relevant than the existing content.
Batlinks tip #4: Avoid taking the easy way out by simply rewriting the same content. If you want those precious backlinks, you need to work for them. Simple as that.
Step 3: Let people know that your content exists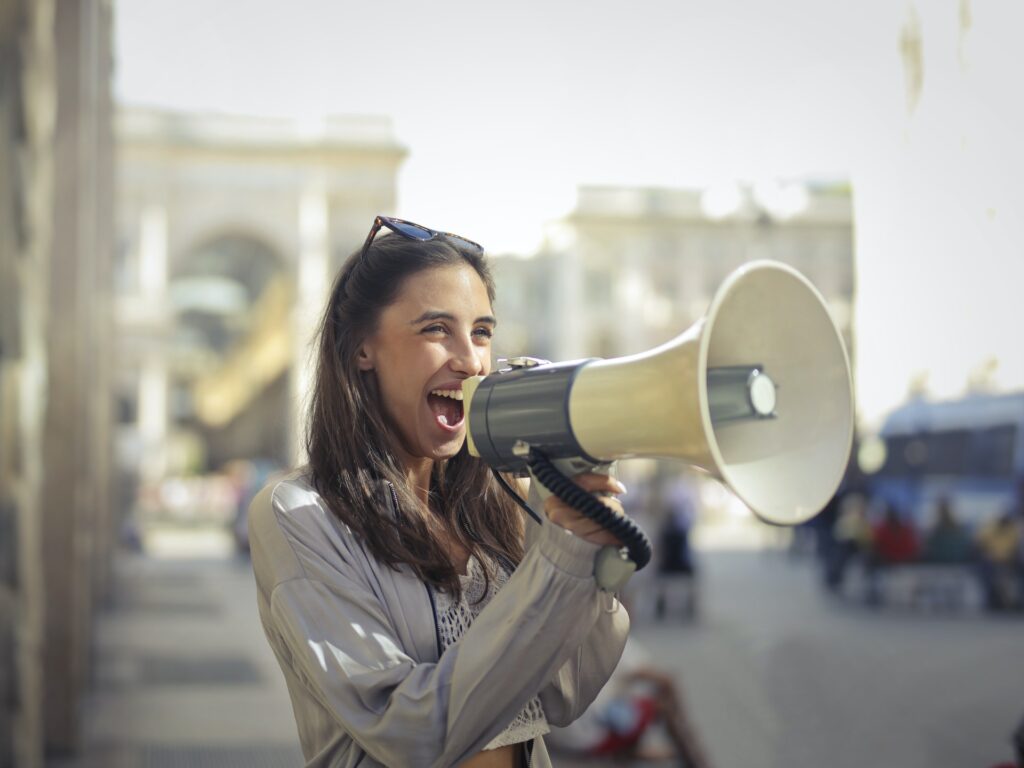 Get out there and shout it from the rooftops! Don't be afraid to connect with people and tell them not only that your article exists, but also why it's better than the rest.
Here's how it's done:
If you haven't already signed up for a Saas tool like Moz, SEMRush or Ahrefs, now is the time to do so. But if you're not ready to commit – simply sign up for a free trial version of your chosen platform.
Once signed up, locate the Link Research tab. Now take your list of competitors' articles and type the URL for your first article into the box and click "Analyze".
Now click on the large number under the "Linking Domains" and this will take you to a full list of every site which has linked to that specific article.
Click on "Export CSV" at the top left-hand side of the page and the entire list will be populated for you in an excel spreadsheet.
And then repeat the process with the rest of the articles on your list.
Now it's time to write an email template that you'll send to each of the websites on your excel spreadsheet.
Once again, although this isn't a complicated process, it requires a bit of love and attention.
Here's the sort of email you should be going for:
Hello (First name)

I was going through your articles on (Their website) and came across this page: (article name).

I noticed that in it you linked to the article: (article name). I thought it was a great piece of content, and it inspired me to write an article of my own – (Your post's URL).

The existing article is awesome, but I decided to dig deeper and provide an even more comprehensive guide to …I'd love for you to check it out and hear your opinion.

Perhaps you'll consider linking to my article instead. Even if you don't, that's okay. I'm happy I could get in touch!

(Your name)
Continue to work through your list and send a personalized email to the best prospects.
Batlinks Tip #5:
Take a few seconds to look around & make sure it's a site you want to have link to you. Then identify the best recipient & use their first name in your email.

For an extra touch, find something on their site to mention. Such as a blog post you enjoyed reading, a recent achievement, or a way that you relate to their content. Personalizing each email reminds the receiver there's a real person sending this email out, and they're more likely to read on.
Awesome, now make yourself a cup of coffee and when you're ready, let's move on to the next phase of your link-building campaign.
Broken Link Building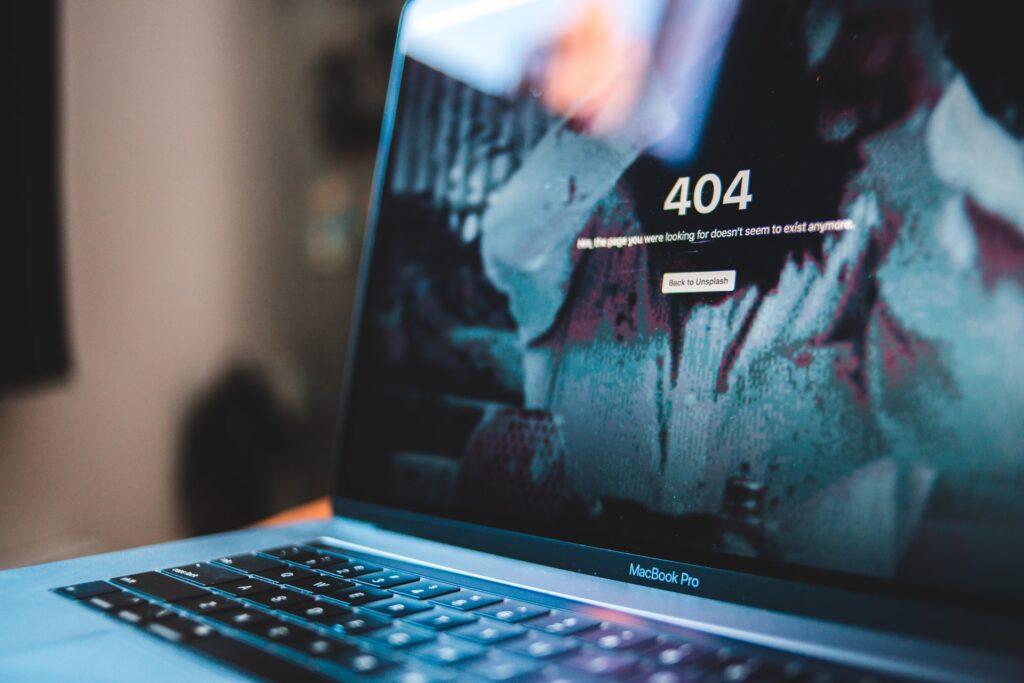 Source: Unsplash.com
Time to add another weapon to your link-building arsenal – Broken link building.
The concept is simple – Find broken links on other websites and offer to replace the content with your own. This is a great strategy as you offer to help someone improve their website free of charge.
This process is very similar to Steps 1-3. Find an article to rewrite, create the best article you can and then send it out to your list of prospects.
Step 4: Find a broken link
Take your list of keywords created in Step 2, and search each term individually.
Now make a list of the top 10-20 domains in Google search for each keyword/phrase
Choose a backlinks analytics tool – For this section, we will make use of the free Semrush 7-day trial
Once signed up, click on the "Backlinks Analytics" tab to the left of the screen
Enter your competitor's URLs in the Search box and then click on the "Indexed Pages" tab
Tick the "Target URL error" box which appears just beneath the heading, and it will bring up a list of broken links
Now we need to know which sites link to these pages in order to draw up a list of prospects. To do so, click on the "Backlinks" column
Click on the "Export" button on the top right-hand side of the screen and there you have it – A list of email prospects to reach out to.
Carefully check each prospect paying particular attention to the DA of the site and compile your email.
Step 5: Write & send!
Following the suggestions given in step 2, write a fantastic article to replace the broken link, as well as an email template.
Then send a personalized email to each of the sites which have linked back to the article which no longer exists, and offer for them to replace the article with yours.
Now sit back, relax and wait for those valuable links to come rolling in.
Step 6: Build links through Guest Posting
Guest posting, in short, is offering to write a great piece of relevant content, without charge, for a website in your niche. 
Why would anybody write an article for free when you already have a million other things to do?
Because it's a great way to acquire high-quality backlinks. At the end of your article, they'll include your name and a link to your site. Simple, yet effective.
The process of guest posting is similar to what was mentioned above.
Make a list of sites in your niche that you would like to pitch an article idea. Many sites will even ask for pitches to be sent – this makes your life easier as not only do you know they want your content, but you know exactly who to send it to.
Personalize each pitch. Just one sentence about how you relate to their product, service or values could mean the difference between a successful and failed pitch.
Once your article idea is accepted, create a great piece of content to be uploaded to their site.
For a more comprehensive guide to Guest posting, check out our article Guest Post link outreach.
Batlinks Tip #7:
Try to determine the type of backlink you'll receive before putting hours of work in. Nofollow links tell search engines not to follow the outbound link included in the article and won't transfer that domain's authority to your site. While Dofollow links, do. Nofollow links can be valuable for other purposes, such as brand exposure, but you'll need Dofollow links to improve your SERP.
Conclusion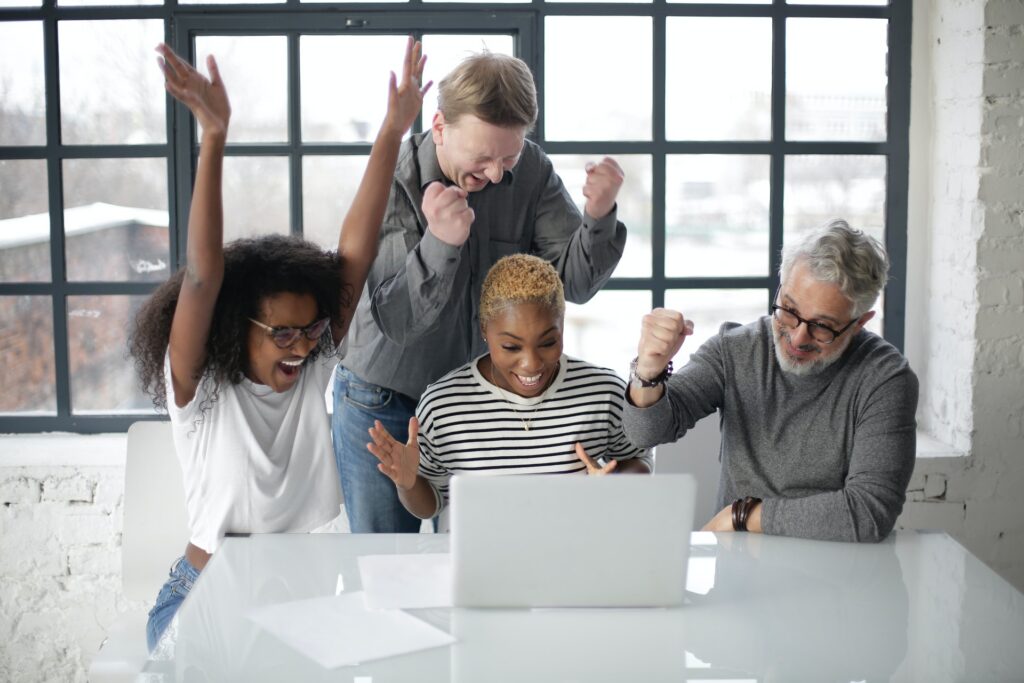 Source: Pexels.com
If you've been following each step, by now, you've put in a lot of hard work and hours building the perfect backlink profile. And we sincerely hope it has paid off!
If, on the other hand, the concept of building links has left you scratching your head in confusion, have no fear – the Batlinks team is here to help.
Do you need assistance with one or all the strategies mentioned in the article? Then reach out to us. We specialize in link building for startups and would be happy to get your site's pages to the top of search while you focus on growing your startup.
Article Sources / Additional Reading: